Live Build Challenge
I was selected as one of the top six best Appian developers around the world to participate in Appian's first ever, one of its kind, Live Build Challenge. This challenge included an hour of intense coding where the six of us had to build a functional application. Whoever builds it the fastest and the best takes away $10,000 in cash.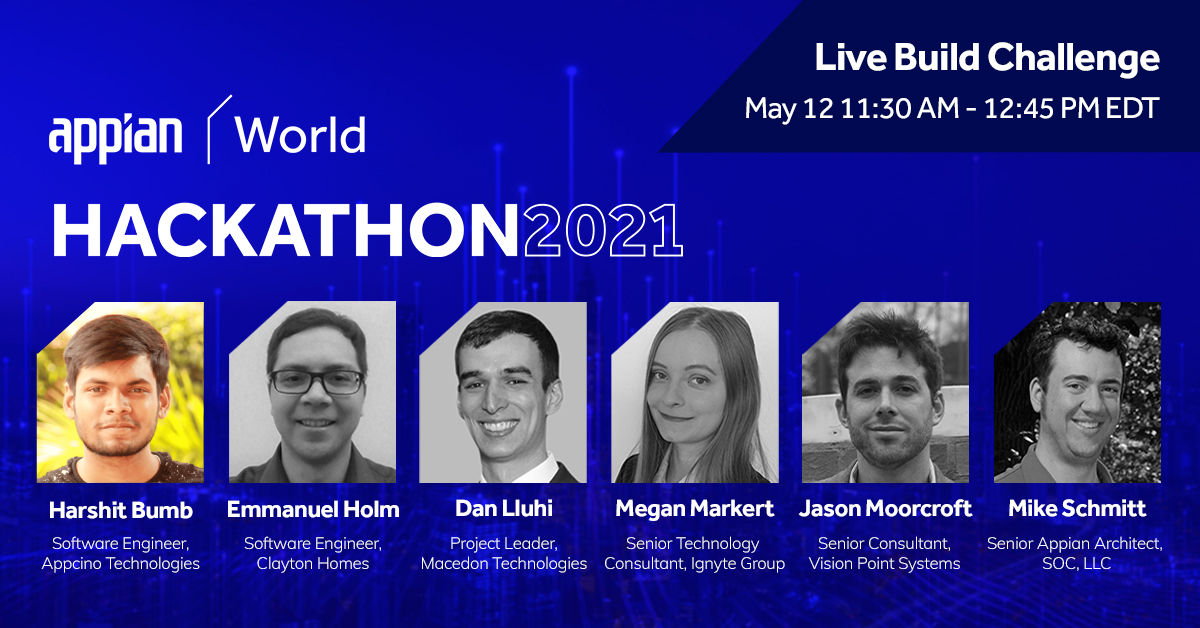 It took place on 12th May 2021, 11:30 AM EDT in Appian's online conference. This was for the first time Appian organised such an event cum competition. The concept behind the competiton was to show the power of low-code and fresh new features of 21.2 release. Therefore, the contestants had to share their screen and camera while they build the given app.
All six of us were given 60 minutes to build the functional app with no errors, warnings and bugs. The app covered core areas on Appian like Interface, Process Model, Record, Expression rule and deployment.
Winner was able to complete the challenge in 36 minutes and 48 seconds and won by one minute faster deployment than me. It took me 38 minutes to complete everything with the deployment. See if you can beat our scores. Try it now